Inquiring people would like to know if it is legal to sell pet CBD in NYC. The answer is yes. CBD is also legal for humans in New York, but there are some regulations in place that prohibit the sales of food or beverages that contain CBD. As for pets, pet stores all over the state of New York sell tons of CBD infused treats and goodies.
Will Cbd Harm Your Pet?
It is hard to say whether or not CBD could harm your pet. Every pet is unique and has its own way of metabolizing anything that it ingests. A pet reacts to CBD according to its weight and sensitivity. People all around the United States give their pets CBD on a daily basis and anecdotally we hear that they swear that it helps their animals with various problems. There is not enough proven scientific evidence for the FDA to approve the use of CBD in humans or pets. The best thing you could do is have your pet checked out by the veterinarian and see if it may benefit from CBD.
Cbd For Dogs And Cats
CBD, short for cannabidiol, is derived from the hemp plant. Although it is present in the marijuana plant, the hemp extracts that you buy on the marketplace today are not extracted from marijuana. This means that it will not get your dog, or cat high. The cannabinoid THC that is discovered mainly in the cannabis plant is a cousin to CBD, however, is not the exact same. CBD does not contain THC, however, if you get a CBD product such as full-spectrum tincture or oil there can be approximately 0.3% THC there. THC is the compound in cannabis that triggers the high, however, the legal quantity that is permitted in CBD products is not enough to produce psychoactive effects.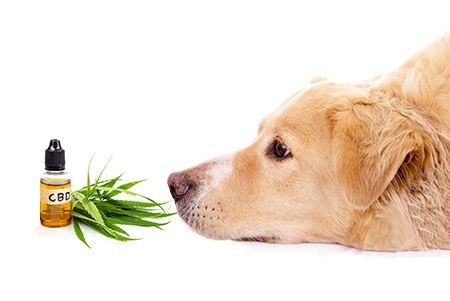 How Does Cbd Work?
Within each and every living body there is a system referred to as the endocannabinoid system. This system is comprised of a huge network of receptors that are found throughout the nervous system. This system plays a huge part in the process of keeping our bodies in the best balance. This is referred to as homeostasis. The way it works is that our bodies naturally produce their own variation of cannabinoids that assist to relieve discomfort, soothe the nerves, and remain healthy. Nobody really knows how it all works, but is of tremendous interest to scientists that only discovered this system in 1992 and are just beginning to scratch the surface on understanding its abilities. . It appears as the receptors within the endocannabinoid system engage with CBD that comes into the body and directs it to locations that need it. This is why individuals believe that CBD can assist with pain and tension for canines, cats, and other pets. Individuals as well.
High Falls Hemp Ny And Cbd For Pets
If you do wish to try CBD for your furry friend make certain you get it from a relied-upon, premium source such as High Falls Hemp NY. They grow healthy, high-grade hemp on beautiful farmlands in New York. Passionate about quality and goodness, the owners of this great facility are proud to produce the finest hemp items readily available on the marketplace today. Make certain you and your family pet only get the best. High Falls Hemp puts love into every hemp plant that it grows, from seed to soul.